Lining Solutions
Incorporating Hotbond and Thermobond Heat Splice Technology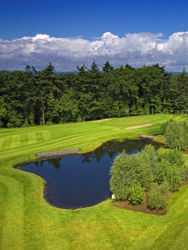 Elastoseal EPDM geomembrane is an ideal choice as a flexible liner for water containment applications in irrigation and waste water reservoirs, fish farming, embankments and landfill applications like leachate ponds, cappings and closures.
Unlike many thermoplastic materials EPDM has no yield point under elongation and is not subject to stress cracking. It has a linear elongation exceeding 300% and a multi-axial strain in excess of 100% - at temperatures from -40°C up to +120°C.
We also supply butyl liners, flat and box-welded. These premium quality liners are extremely durable and suitable for ornamental lakes and garden ponds.
Advantages
Pre-fabricated panels up to 2,000m2
Long service life
Tough and puncture resistant
Chemically stable
Biologically resistant
Environmentally friendly, no toxic additives or plasticizers
Fully reusable or recyclable
For further information and full technical specifications please visit the manufacturer's website www.sealeco.com